It's hard to believe August is just a day away.  Summer has flown by with a flurry of activity in the Pulp Design Studios' Dallas and Seattle offices.
If you follow us on Instagram you've likely taken note of the Seattle office's gorgeous new digs. Beth and the rest of the Seattle team are thrilled with their new space and location.  The large windows, high ceilings, exposed brick and steel beams serve as a perfect backdrop for the clean and modern workspace.  The team has been adding final finishing touches, incorporating gorgeous pieces from the PulpHome.com collection.  Of course the pièce de résistance is the oh so glamorous chandelier that illuminates the central conference table, an ideal spot for client presentations, team meetings and impromptu cocktail hours.  Knowing such a beautiful space is waiting for you really does make going to work each morning an absolute pleasure.  You just can't help but feel inspired!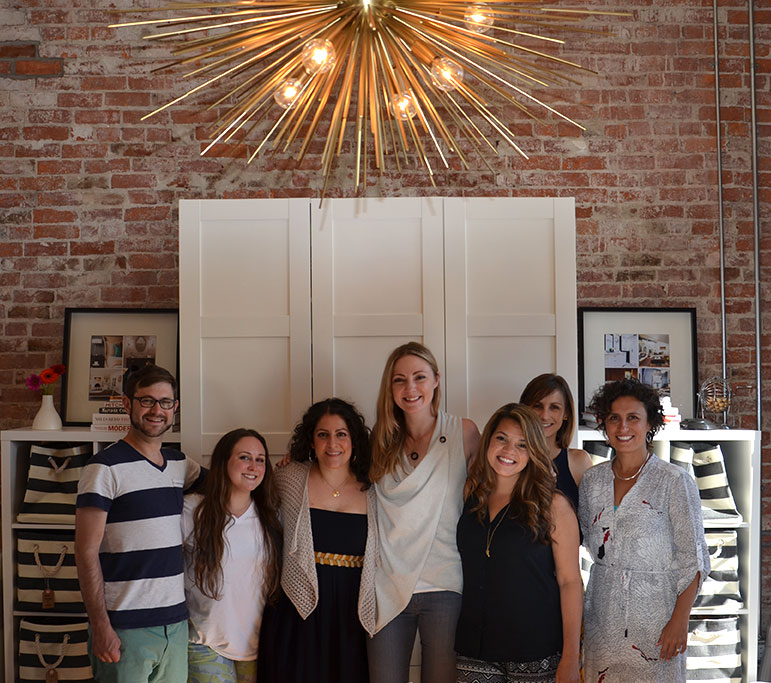 To celebrate the new office space, as well as Co-Owner and Principal Interior Designer Carolina V Gentry's visit to the Northwest, the Pulp team enjoyed an evening of sips and light bites.  A personal fave was Beth's signature summer drink.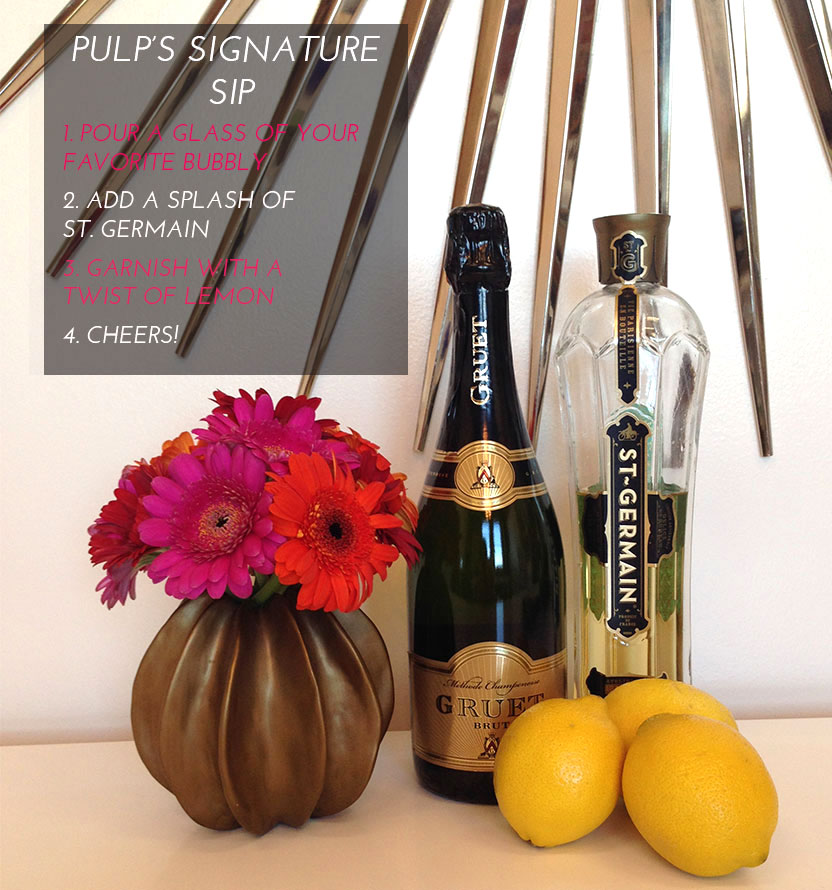 It's five o'clock somewhere, go fix yourself a drink and join us in toasting the Pulp Design Studios' team. CHEERS!